Best of Bordeaux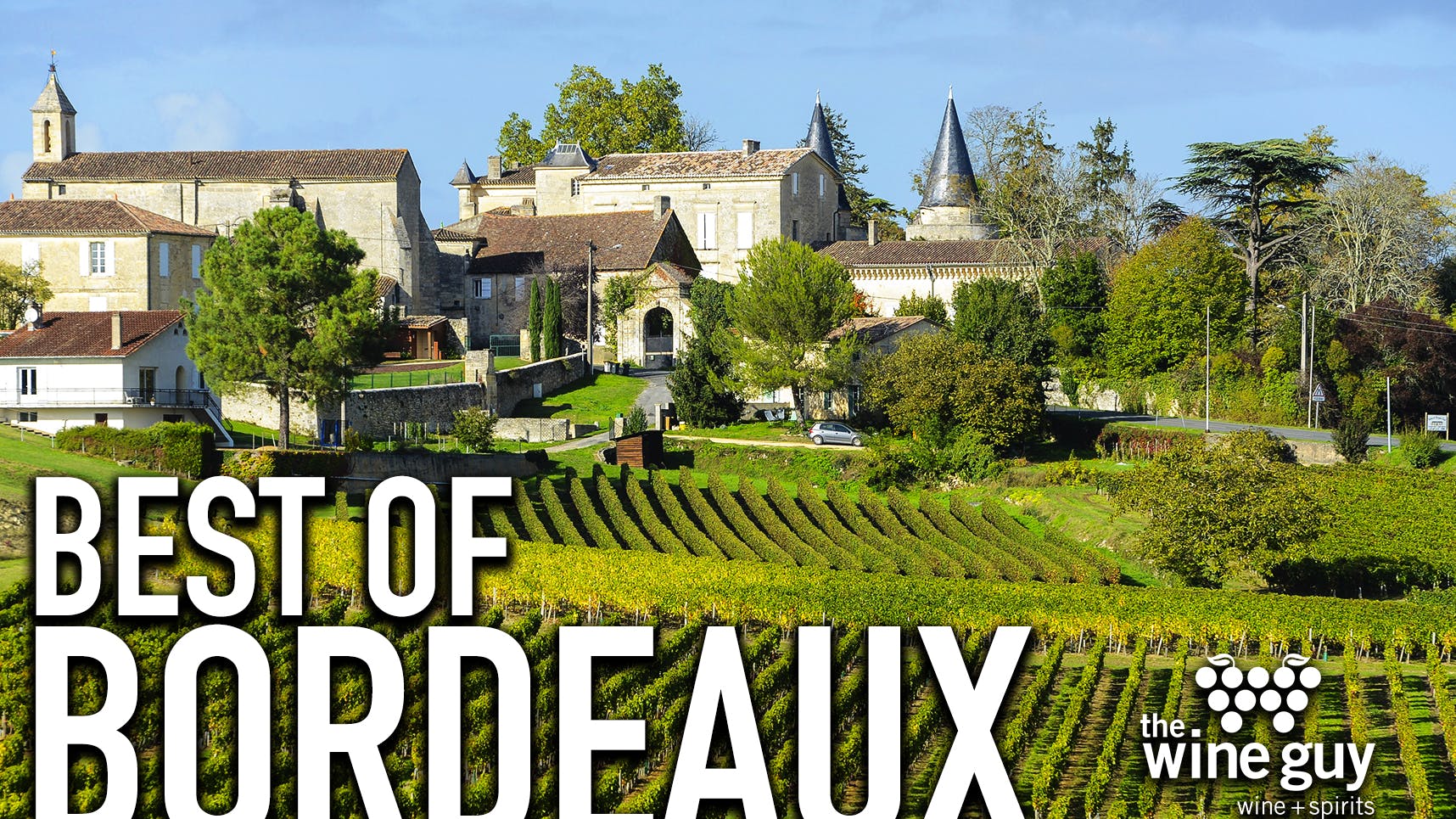 The Wine Guy has selected some of our favorite Bordeaux wines and we're excited to show you just how diverse and different Bordeaux wines can be!
The "Left Bank" as it's known as in Bordeaux, is where you'll generally find red blends of Cabernet Sauvignon, Merlot Malbec and Cabernet Franc. Cabernet Sauvignon is king in the left bank due to the flat, gravelly top soil with limestone below it which is the perfect soil for growing Cabernet Sauvignon.
Not all of the terrain in the left bank is the same and of course there are exceptions, some regions are more suited for Merlot. Most of the wines that come from this region, including our three recommended wines, are well balanced with long lasting finishes.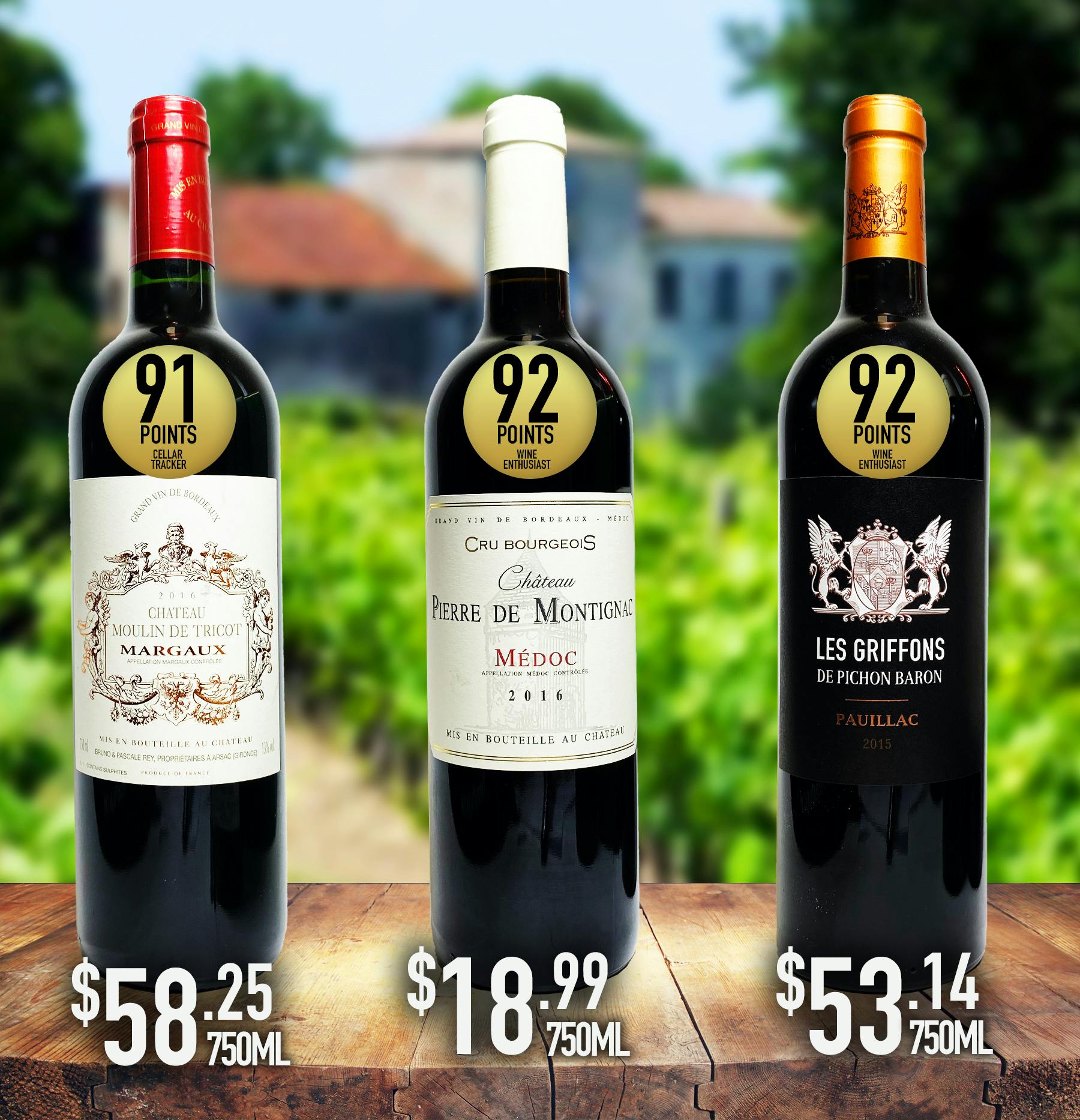 "Right Bank" wines are often Merlot-based, with Cabernet Franc, Malbec, Petit Verdot and Cabernet Sauvignon respectively used for blends. There has been an increase, by some vineyards, in the use of Cabernet Franc, for its "freshness" that it brings to the wines. These wines are grown on clay terrain on much smaller vineyards. As an example, many of the vineyards within the right bank are on average 5% the size of a left bank vineyard.
Right Bank wines will deliver much softer, silkier tanins therefor their appeal is greater at a much younger age than wines from the left bank.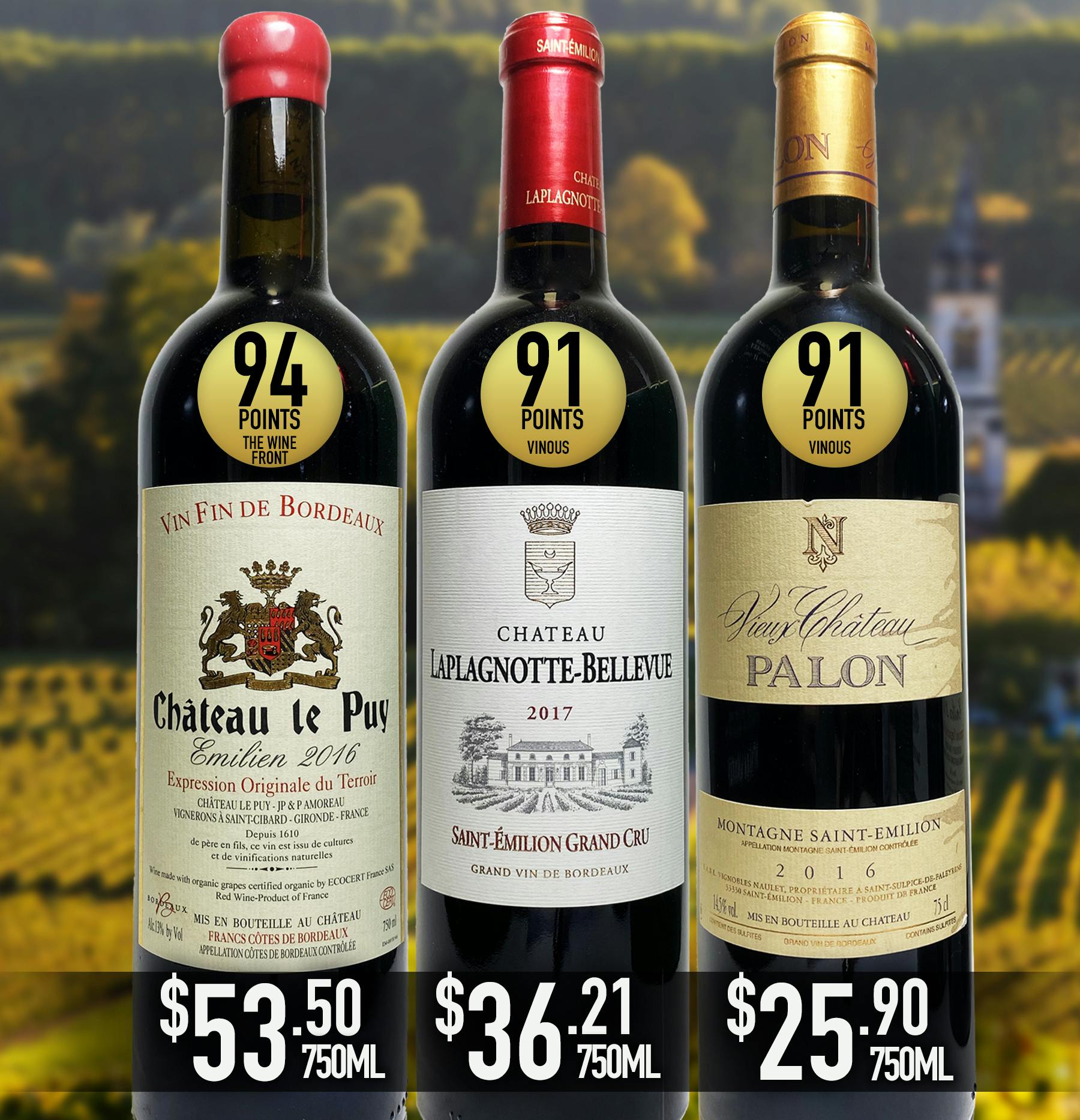 Bordeaux is also home to amazing Sauvignon Blanc based blends, appropriately known as Bordeaux Blancs which are typically blends of Sauvignon Blanc and Semillon grapes. Drinkers of Sauvignon Blanc may expect familiar citrus flavors, but Bordeaux Blancs are unique in that the flavor is often described as fruity and herbal as well.
Although the white grapes once outnumbered red Bordeaux grapes by a considerable amount, today white wines make up less than 15% of Bordeaux's yearly wine production. For the great price we offer on these high scoring Bordeaux Blancs, you can't go wrong with giving any of them a try.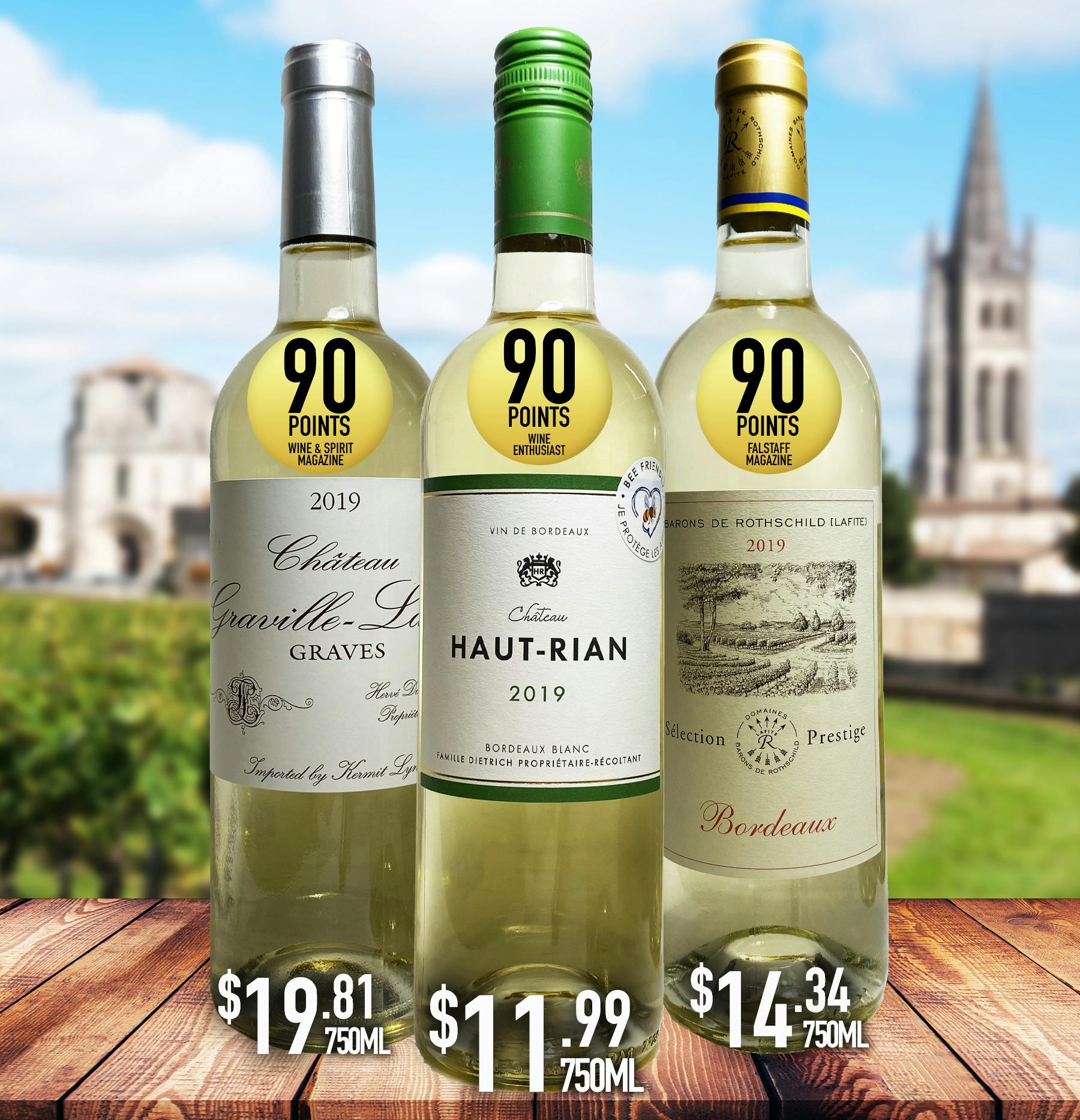 ---
Back to Our Blog