Four Roses 130th Anniversary Limited Edition Small Batch 2018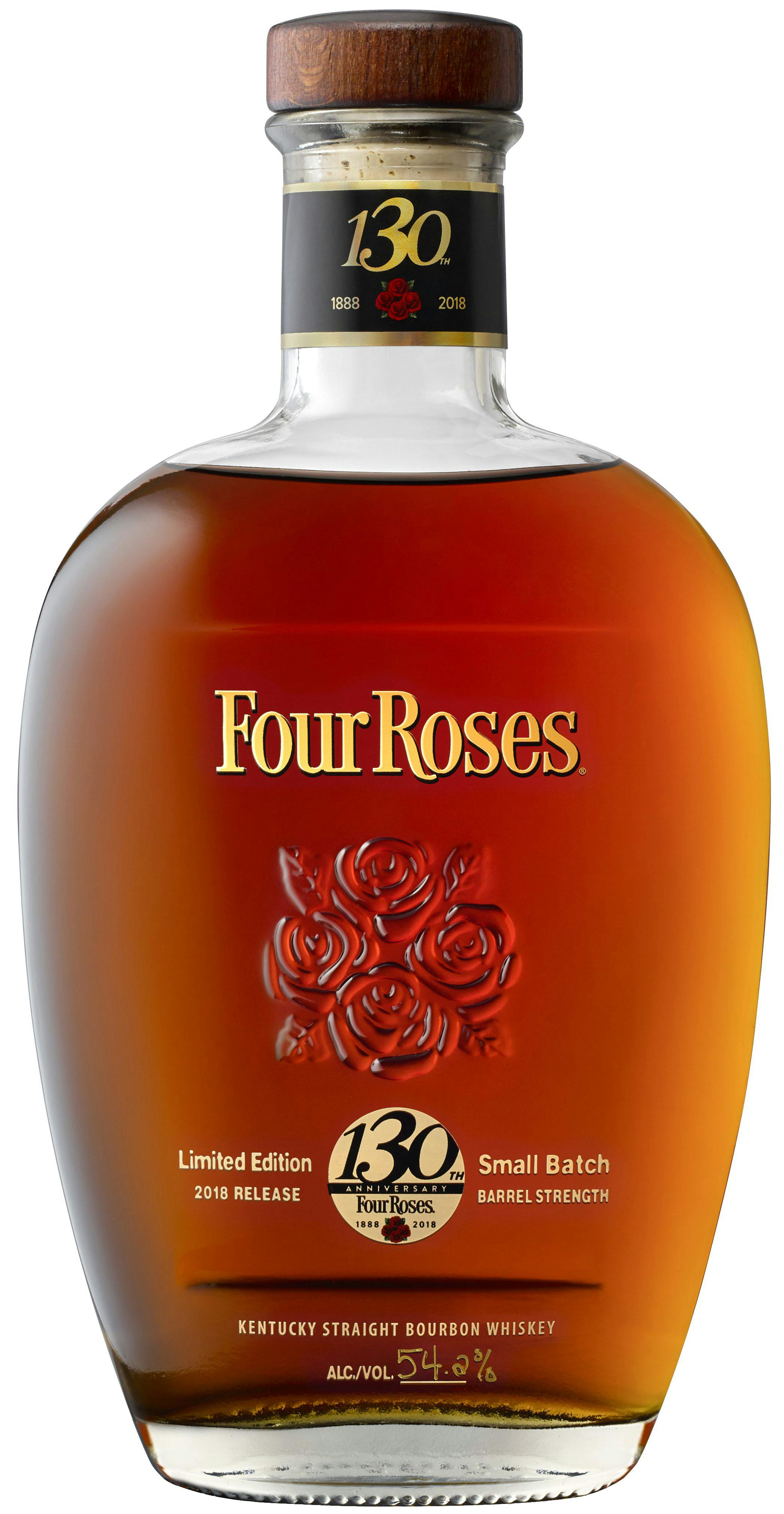 Nose: Warm aromas of rich vanilla, mingled with raspberries, crème brûlée and ripe berries. Palate: Bright apricot flavors greet the palate, then give way to hints of mint, cinnamon, apple and mellow oak. Finish: Very long, with notes of cinnamon, more fruit and vanilla.
Wine EnthusiastReleased in September 2018 to commemorate the brand's 130-year history, this small-batch Bourbon, released at cask strength, is suitably special. The aromas are warm and delicious, suggesting vanilla, oak and allspice. The palate reflects some of the older, spicier whiskeys in the blend, singing with gingersnap and cinnamon fireworks up front, but underpinned with some of the lushness promised by the aroma: vanilla, cocoa, hazelnut. There's a brisk lemony snap to the spicy finish that leads off into a long vanilla fade. 13,140 bottles released.